Carrying with the cursor on the Admin menu will appear the factors Management item.

admin menu
Clicking on Productive means manager you will enter in the management of productive means such as fertilizer use, herbicides, insecticides, etc...
Once in the management of the factors you can search for the productive means, then you can edit or create new ones.

find and edit productive means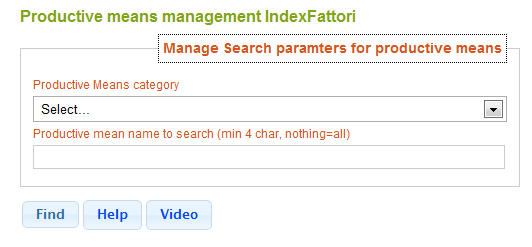 By the "Productive Means category" item you can select the category of the productive means to be found. So once you have selected the category you should enter the name of the factor under "Productive mean name to search."
Clicking on

then the search result will appear: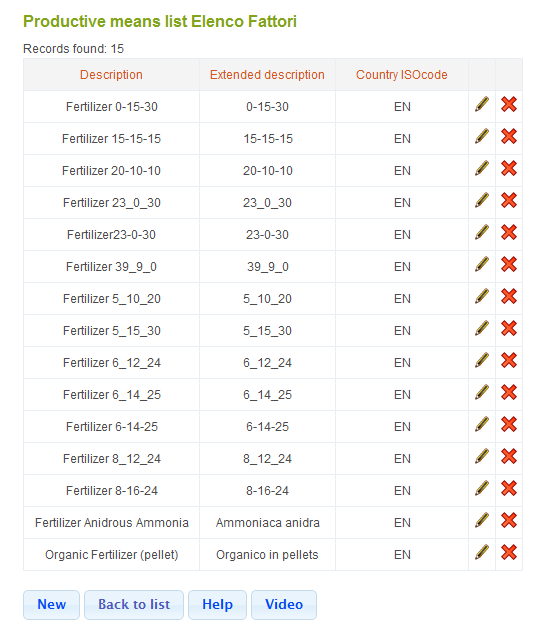 From here you can:

--> Change the productive means;

--> Delete the productive means;

--> Create a new productive means.
The screen to create or edit a productive means is as follows: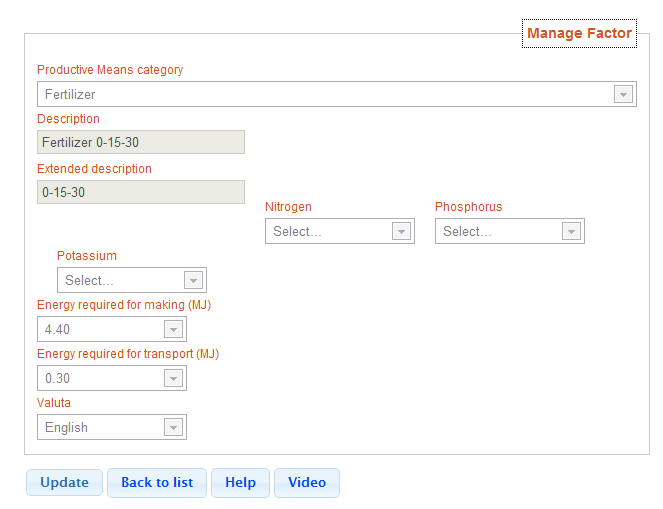 The same procedure applies to equipment, once you click on equipment management you will have access to their management.