Through the Farm Menu it is possible to choose a farm already in the database, or inserting data for a new one.
Clicking on the button

it will be therefore possible to create a new farm.

New farm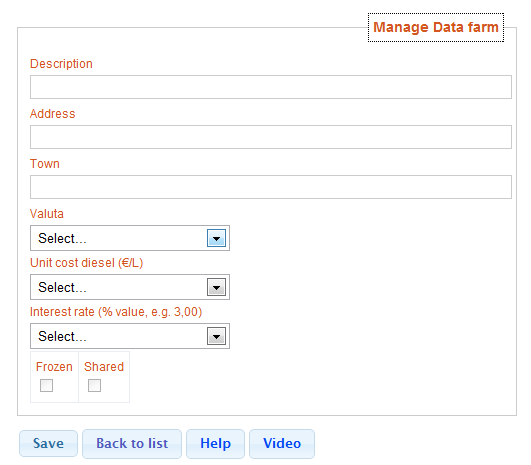 The fields to compile are the following:
| | |
| --- | --- |
| • | Cost of diesel in € / L; |
Putting a check on forzen you can choose to lock the farm so as to avoid accidental changes to your data, instead if you put a check on the shared item, you share the farm with other users on the site.
---
TIPS: To learn more about the shared farm, see Public Farm Menu.
---
Once you have filled these fields, you can record them permanently in the database using the button

.
Then the data can be modified through the Farm Menu, Where the new farm will be made available once completed the rescue.