To complete the overview of the economic aspects related to mechanization was made last input section in the menu defined as "product sales" where you can insert all types of product sales including cultural contributions made by the European Community.
Through the Scrolling menu of management of the farms, selecting the eleventh item, that is "Product sales", you will enter the web page for management of product sales

Product sales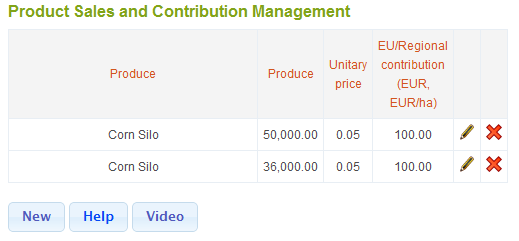 After selecting the item, through the button

The selected detail is editable, if necessary you can delete it simply by clicking on the symbol

of the line corresponding to the detail chosen.
The modification or creation of a new product sales is done through a dedicated section:

New product sales crop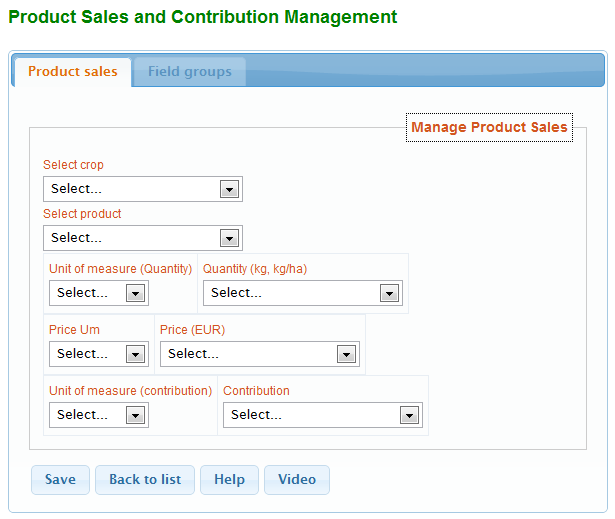 Like the previous modules, after selecting the item

you can specify:
| | |
| --- | --- |
| • | the description of the agricultural product or the contribution received; |
| | |
| --- | --- |
| • | the total amount of product and its unit (easily obtained from tax records of the company); |
| | |
| --- | --- |
| • | the average perceived price of the product unit; |
| | |
| --- | --- |
| • | the amount of the European or regional contribution and its units of measure. |
At this point with the simply pression of button

the data is recorded as you can see in the web page
You can also add the field group via the item "Crops":

input fields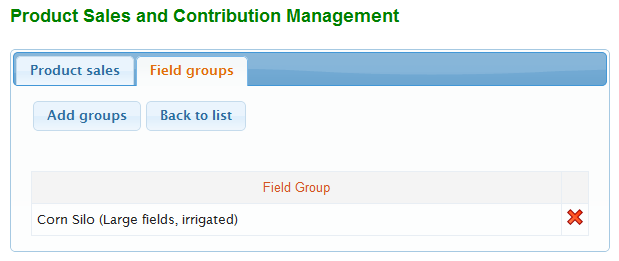 Then, you can proceed to the combination cost - field group by pressing "enter field groups."